---
Parade Memorial
---
In Memoriam

Some of the faithful who have made major contributions to the
Union County St Patrick's Day Parade
They are together now and are part of the Eternal Parade

"St. Patrick & St. Brigid Pray for us (all of us)"
---
Pat Scanlon
We mourn the loss of one of our founders and longtime Treasurer Pat Scanlon.
Pat will be remembered for his devotion to his family, his service to our community,
and his pride in his Irish heritage. We were honored to work along side him and,
more importantly, we were blessed to call him our friend.
Until we meet again, Pat, may God hold you in the palm of His hand.


---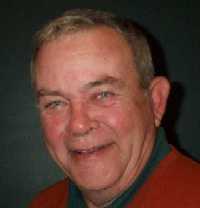 "Chief" Neafsey
Rest in peace.


---
PETE TIERNEY
Our hearts are heavy with the passing of our 2006 General Chairman Pete Tierney. A true Irishman, Pete was a dedicated member of our Parade Committee who was committed to preserving our Irish heritage. He touched all of our lives and we will forever be better for having known him. Until we meet again, friend, may God hold you in the palm of His hand.


---
FRANK BRADLEY
It is with profound regret that we inform you of the passing of Frank Bradley. Frank was not just a member of our parade, as well as our Trustee Emeritus; he was an integral part of this parade, "hitting" the streets of Union since the very beginning. I'm sure we will all agree, this has been a very long and difficult week for the parade; we've suffered tremendous losses! Please keep the Bradley Family in your thoughts and prayers.


---
MICHAEL SCANLON
We are heartbroken at the loss of our 2001 General Chairman Michael Scanlon. He was a valuable member of our Parade family since the very beginning...but more importantly, Mike has been our friend. Our lives are better for having known him and won't be the same without him. We offer our most sincere condolences to the entire Scanlon family, specially his wife Liz, his daughter Kelly, his son Michael, and his brother Pat.

A Christmas message for Michael...
Speaking for Liz, Mikey, Kelly, Joann, Markie, Dan, and Shamrocks,
you are so missed and so very loved by all. Same with "Panags" and Mary
and the rest of the family. PJ was so crushed as was Debbie, Tammie, and Lisa.
I'm so proud of them, how they've taken to making sure Liz is OK. Your buddy,
Celtic, still shoots his arrows into the air - sure you see them up there.
As for me, 58 years is a long time. Michael, I always loved you, you were the
perfect brother, always there when I needed you and vice-versa. I could never
imagine being so heart broken - you will always be with me.
Merry Christmas, Pal


---
DENNIS COGAN
James Dennis Cogan was born and raised in Newark. His parents were James Cogan and Rose (Coleman) Cogan. He graduated from St. Benedict's Prep in 1960. Dennis joined the Newark Fire Department in 1970, retiring in 1998 with the rank of Captain.

While a member of the Union County St. Patrick's Day Parade Committee, Dennis served in a variety of different roles, including the Grand Marshal's Investiture Committee, Board of Trustees, Chief of Staff for Marilyn Ryan 2002 Grand Marshal and Vice Chairman of the Parade Committee, culminating in his selection as Parade Chairman for the 2007 Parade.

He was honored by The Friendly Sons of St. Patrick with their 2003 Distinguished Service Award. Dennis volunteered his time for a number of local organizations, as well as to his parish, St. Helen's Church in Westfield. Dennis was also a Founding member of Board of Directors of Sister Pat's Kids Camp for Children with Cancer.

Dennis passed away in February 2007, and is survived by his wife, Peggy, and their three children - Daniel Cogan; Laura Cogan Cerria and Christopher Cogan, as well as five grandchildren, Kelsey Cogan, Jack Cerria, Annie Cerria, Brigid Cogan and Fiona Cogan , and his sisters, Rosemary Cogan, Marie Manalo and Kathleen Cogan.

---
JOSEPH B. SULLIVAN
Joseph B. Sullivan was one of the founders of our parade, one of the people whose reputation among his peers gave validity to our parade and who put their time and their hard work into creating the best parade in the State of New Jersey. He was a man dedicated to serving his community, his family, his heritage and his faith, "a man of words and deeds." Joe took great pride in his Irish heritage, and was a 50 + year member of the Daniel O'Connell Division of the Ancient Order of Hibernians, and was a Division, State and National Officer of the AOH. He was well known in New Jersey and beyond for his involvement in the Irish-American world and for his 40 years of service to the Elizabeth Fire Department, where he rose to the position of Fire Director. Joe spent 16 years as FMBA Local 9 President. He served in the US Army during WWII, and fought in the Battle of the Bulge. Joe remained true to his alma mater, Saint Patrick's in Elizabeth, and, along with his wife Anne, was recognized by them with a lifetime service award in 1983 and was inducted into its Hall of Fame in 1995. In 2000 the Joseph A. Nugent Association chose Joe as the recipient of the Greta Sheridan Memorial Service Award. He was a member of many, many civic organizations, and took his role in those organizations to heart. He was active in pursuing the goals of those groups, usually in a leadership role, and was always ready to lend a helping hand.

For many years Joe had the role of host for the Irish Flag Raising at City Hall in Elizabeth. The Elizabeth AOH and LAOH continue that tradition each year. In the 1980s he and his fellow Hibernians began the tradition of a Saint Patrick's Day Mass at Saint Pat's, where Joe was a Trustee, each March 17th. The Mass was moved to the Saturday before Saint Patrick's Day, beginning in 1997, and each year we begin our Parade Day with Mass at the church named for our Patron Saint. Joe's grandest day was in 2001, when he was chosen to lead our parade as the Grand Marshal. Joe marched in many parades and received many awards and accolades over his long life, but nothing compared to his experience that day. To finally have a Saint Patrick's Day Parade in Union County, and to be honored as its Grand Marshal, was a dream-come-true for Joe and his family. His wife Anne, their 6 children and 5 grandchildren, along with their extended family, continue the tradition as they march each year, celebrating his life, his memory, and the wonderful example of service that he passed he passed on to them.

---
PATRICK F. RILEY
Patrick F. Riley a devoted member of many Irish-American organizations, a former Roselle Park councilman and resident of the Holiday City Berkeley section of Berkeley Township, NJ passed away on January 10, 2015. Pat was born in South Portland, Maine. He had his bachelor's degree in finance from St. Dunstan's University at Prince Edward Island, Canada. Pat worked for AT&T as a methods specialist.

He was a man who helped everyone and loved his family very much. Pat was a longtime member of many Irish-American organizations in Union, Essex, and Ocean counties. He was a founding member of the Union County St. Patrick's Day Parade Committee and active member/supporter of many clubs in Union, Essex, and Ocean counties. He was a long- time delegate in the Essex County Newark St. Patrick's Day Parade with the Morley and McGovern Association in Roselle Park, NJ.

Pat was a loyal supporter of many benefit functions held for many needy families over the years. He was an active member of the Irish Festival Committee held at PNC Arts Center and lately at various centers. He was also a member of the Knights of Columbus Council No. 4186 in Kenilworth, NJ when he moved to Holiday City Berkeley, he became an active member of Irish clubs and senior activities. Pat was a member of the Ocean County Parade Committee, a member of the Ocean County Democratic Club, and served on the Board of Education in Toms River. Pat was a founding member of I.A.C.E.A., an organization for children with cerebral palsy

---
LESTER SARGENT
Lester Sargent was born in Elizabeth, N.J. on December 22,1943. After high school he joined the U.S. Navy and served as a Cryptologist. After active duty he continued to serve in the navy reserve for 28 years, retiring as Chief Warrant Officer W-4.
Lester began his Law Enforcement career in 1965 as a Correctional Officer at Rahway State Prison. In 1967 he transferred to the Union County Jail, then managed by the Union County Sheriff's Office. Lester ran for County Sheriff in 1978 and was narrowly defeated by long-time Sheriff Ralph Froelich. Lester continued to excel in the Sheriff's Office attaining the final rank of Chief.
Lester was a well known historian, and penned several books on local historical events. His most notable works were the histories of the Elizabeth Police department and the Union County Sheriff's Office
Les was very proud of his Irish heritage and served on several committees. Most notably the Union County Emerald Society and the Union County St. Patrick's Day Parade Committee. He was Parade Adjutant in 1999, one of the proudest days of his life. He was honored as Irishman of the Year by the Joseph Nugent Association in 2006.
Lester is survived by his wife of 40 years, Catherine and their sons Kevin and Brian. The proud legacy in law enforcement continues; Kevin is a Sheriff's Officer and Brian is a Corrections Officer.
He will be truly missed by all who knew him and he certainly would be proud to have a Division of the 2016 St. Patrick's Day Parade named in his honor. Lester was honored, posthumously, as the 2016 Joseph Sullivan Award recipient
.
---

Rest easy...until we meet again.